Saveer Biotech, being the leading greenhouse supplier in India, brings out the finest solutions to the major problems of preserving plants from termites by offering vertical gardening offerings, commercial greenhouse, Vermi Bed made up of UV stabilized with high degree of compactness, polyethylene sheets that protect plants from termites, ants & mice due to high grade polymer material. Apart from this, the company has also introduced Plant Growth chamber. The concept of plant growth chamber, enclosed structure farming in India is becoming beneficial for farmers because it assure cultivation of plants in a safer way and protect plants from outside environment specially in protecting its contents during cold weather.
Best Greenhouse Supplier in India
Being the finest greenhouse supplier in India, the company offers total solutions to customers, right from engineering design, manufacturing, installation, commissioning and management of the projects. The experts at Saveer believe in innovation, strong leadership, integrity, social responsibility and above all sound delivery of models. The company is SIRO recognized and has successfully completed more than 6000 projects in India and Trans Asia, Africa and Antarctic Polar Region.
The practice of Polyhouse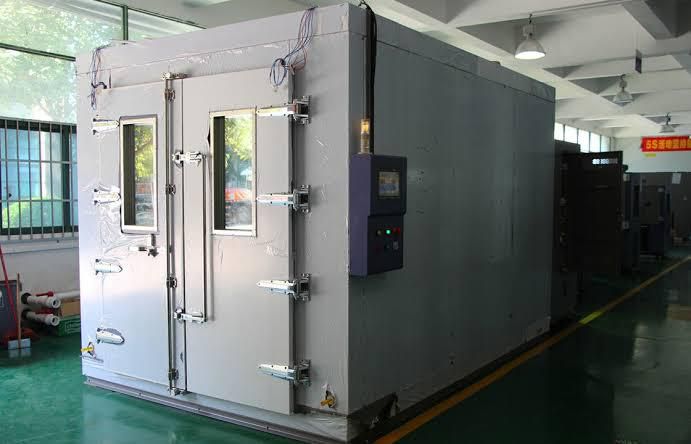 The practice of Polyhouse farming is gradually gaining popularity in India. Our farmers can make a huge profit with this form of farming. However, many people are not familiar with the term polyhouse or even greenhouse. Polyhouse is one type of greenhouse structure made of translucent material like polyethylene or glass where the plants grow and develop under controlled climatic conditions. The size of the structure can vary from small shacks to big-size buildings as per the requirement. A glasshouse which traps the greenhouse gases like carbon dioxide, water vapor, methane, etc. inside, when it is exposed to sunbeams to keep interiors warm is better known as a greenhouse. The temperature inside is warm for the plants even if it is cold outside. Saveer Biotech offers the best in class Polyhouse and walk in environmental chamber in order to make farming easier and better.