A chamber that creates an environment that is favorable for the growth of the plants and also helps in testing the growth under various stressful conditions is popularly termed as a plant growth chamber. Conducive conditions are artificially replicated and under such scenario, various kinds of saplings, plants, germplasms, and seeds are exposed. These are kept inside the chamber and subjected to various environmental parameters to check the reliability or measure physiological parameters after-effects such as corrosion.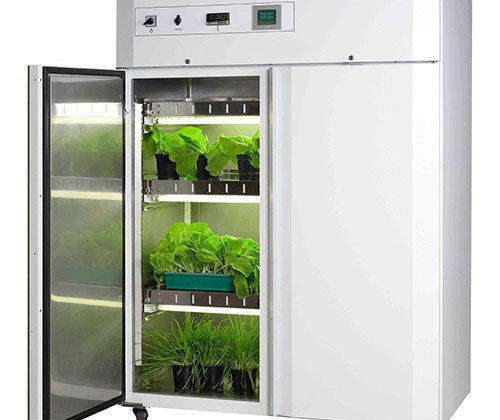 Plant growth chamber also provides maximum flexibility to meet the requirements of research. They are useful as a stand-alone test for environmental effects on the test specimen, and also as preparation of test specimens for further chemical or physical tests and provide environmental conditions for conducting testing of specimens. Since space is a usual constraint in research institutions, research greenhouse is another option for conducting an experiment in space constraint conditions.
A plant growth chamber has a variety of uses, commands, features, tests, and types. These chambers are used widely in development centers and research labs. Mentioned below are some of the facets or uses of a Plant Growth Chamber.
Tissue Culture

Plant growth

Seed Germination

Environmental Research

Entomology

Plant breeding and genetic research

Photosynthesis Nutrition

Other aspects of plant physiology



The types of Chambers:
'Walk In' chamber and 'Reach In' chamber are the two types of Plant Growth Chambers. A walk in chamber is quite larger in size than a reach in chamber. It gives an opportunity to the individual to walk into the chamber and make a tab of the observations. A reach in chamber is smaller in size than the walk in chamber and allows an individual to only reach in with their hand to test and place the samples. Apart from these, the designs of the chambers also vary according to the requirement and can be customized as per the specific needs of the clients. There are some chambers which are small enough to be placed on bench tops, specifically used for 'seed germination'.