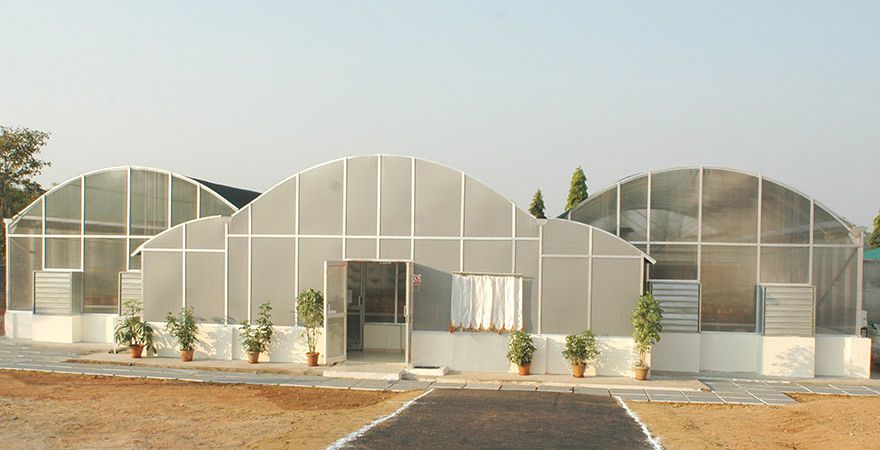 13 out of the top 20 world's most polluted cities are from India. The need for the green environment is increasing day by day. People are getting affected by hazardous gases and chemicals in the air every day. It is as prudent for people to have a greenhouse in their premises as it is to plant a tree every day. Though installing a greenhouse is not enough, you need to avoid certain mistakes while maintaining the greenhouse.
Humidity & Mist
Over humidity in the greenhouse is the cause of diseases in many plants. It causes sore pores, which are neither healthy nor good for any plant in anyway. Lack of proper humidity can cause gradual death in many plants. So arrange your plants in the greenhouse in such a manner that the plants that require more humidity are sort together and the ones that need mist are in one place.
Shades
India is a tropical country for more than half of the year. Greenhouse covers increase the temperature inside for the plants. It is somehow advisable to grow plants in your greenhouse that require plenty of heat, but if you want plants in your greenhouse that grow in different temperature use shade to block heat.
Ventilation
Proper air ventilation is of vital importance in the greenhouse. Plants grow fresh, healthier, and greener in the space that has proper air ventilation and circulation. If you do not have vents in your greenhouse, the plants will either succumb to the heat or die of insects and pests.
Soil
Many assume the same soil you use in normal gardens can be used in the greenhouse. This is one of the most common mistakes you can make while maintaining a greenhouse. Make a thorough research before choosing the right soil for your plants in the greenhouse with the right fertilizers. Keep a detailed knowledge of the size of the containers you are using for your plants.
There are many greenhouse suppliers in India that offer you the best product to manage your plants. Saveer, one such leading greenhouse manufacturers in India provide you with the best and most suitable plant growth chambers where you can grow healthy and green plants efficiently.